By plane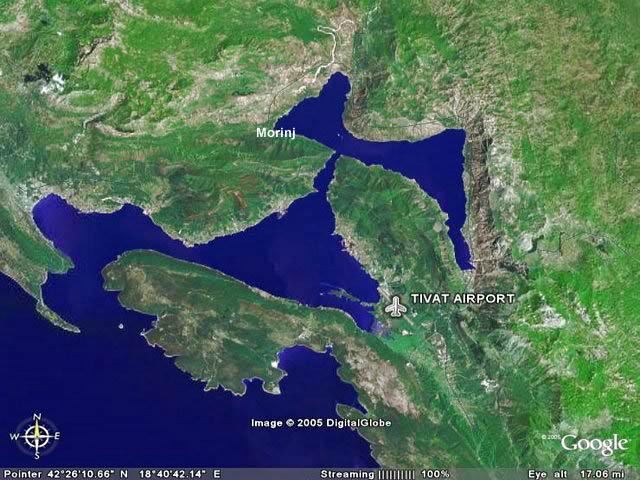 If you chose to come by plane, the closest airport is in Tivat. Tivat airport is app. 30 minutes from Morinj by car via the ferry or app. 40 minutes if you decide to take the road through the Bay.
From Tivat to our apartments you can come by organized transport from the airport, taxi or we arrange your transportation from the airport.
A bit further are airports Golubovci (Podgorica, 80km) and Ćilipi (Dubrovnik, 70km), but you can use both of these to reach Morinj, depending which one suits you best.
By personal vehicle
You can reach Morinj by car from several directions. There is the Adriatic highway which along the coast from Kotor and Herceg Novi leads to Moring.
New highway Lipci-Žabljak connects the north of Montenegro with the coast. At the junction o the two highways, the new and the Adriatic highway, when you get to the coast, you have reached our apartments.
By bus
The nearest big bus stations, and final bus stations are in Kotor and Herceg Novi.
The most practical is to choose the bus that goes across the Bay and thus arrives directly to Morinj. Ferry is also close. There are buses which use the shortcut, and if you want to use the shortcut, then choose Kamenare as your exist station.
From Kotor and Herceg Novi to Morinj there are local buses and taxi.
We wish you a pleasant journey!